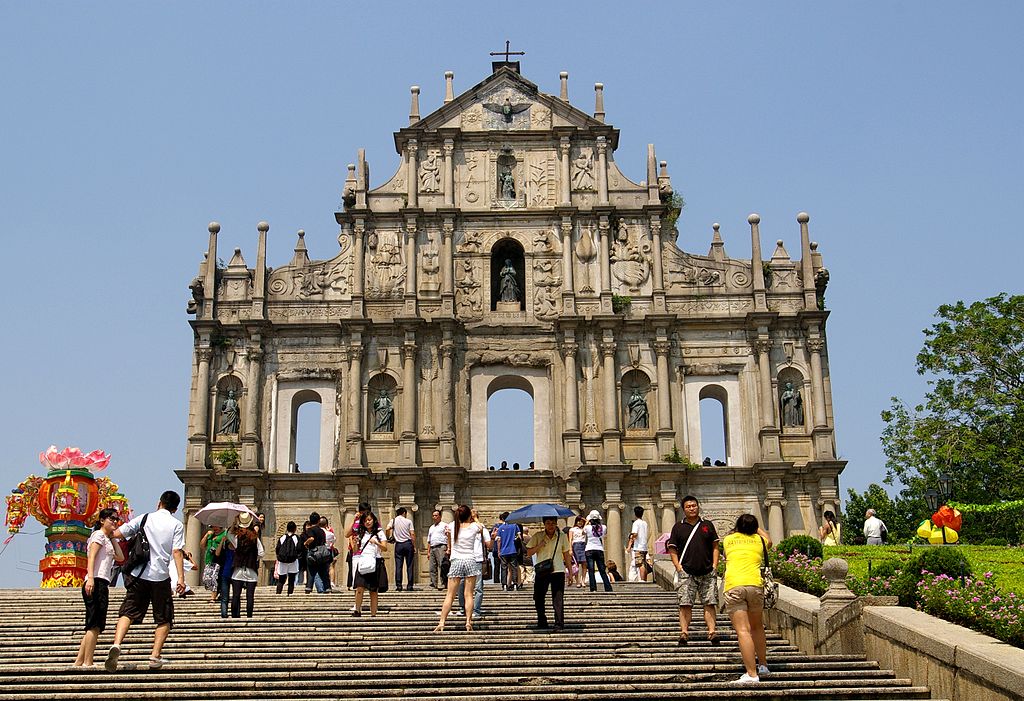 Intrigued by what you hear about Macau? Widely known as Asia's Vegas, this self-governing Chinese territory may be famous for gaming, but it offers so much more. Let's delve into the details in the lines that follow below…
Explore the ruins of St. Paul's
Start your time in Macau by taking a trip to see the remains of the old complex that used to be St. Paul's Complex and the Church of St. Paul. A stately facade that rates as this city state's top tourist attractions, the ruins of St. Paul's were listed as part of the UNESCO World Heritage Site that encompasses all of the isle of Macau in 2005, so be sure to not miss this gem.
Get spiritual at A-Ma Temple
While the Christian church was the preferred spiritual outlet for the Portuguese that traded here for centuries, the local Chinese largely stuck with the Taoist traditions that had guided them for the millennia prior to the arrival of the Europeans.
You can observe as they partake in the traditions of their religion by dropping by the A-Ma Temple. Dedicated to Matsu, the god of seafarers and fishers, this 500 year old structure will impress with its halls, gates and prayer cards.
Hit the finest casinos Macau has to offer
In modern times however, one of Macau's greatest claims to fame is the fact that it is considered to be the Las Vegas of Asia. With gaming being legalized in this Portuguese trade colony in the mid 19th century, it has been a mecca for folks all over Asia that enjoyed the fine art of wagering money on games of chance.
With 33 gaming palaces to choose from, you'll have plenty of venues to explore (If you are shy and don't want to seem out of place, casino.netbet.co.uk is a great place to learn the rules of many table games before playing them in real life), so set aside a portion of your travel budget and with any luck, you'll leave this Chinese territory with more cash than when you had entered.
Get your motor running at the Grand Prix Museum
If you are still buzzing after your thrilling night exploring the many casinos that Macau has to offer, head over to the Grand Prix Museum. Opened to celebrate the 40th anniversary of the Macau Grand Prix, this outstanding institution contains many vintage racing cars that look positively quaint compared to the streamlined ones that compete on the track today. If you have time before heading to the airport, don't miss it!