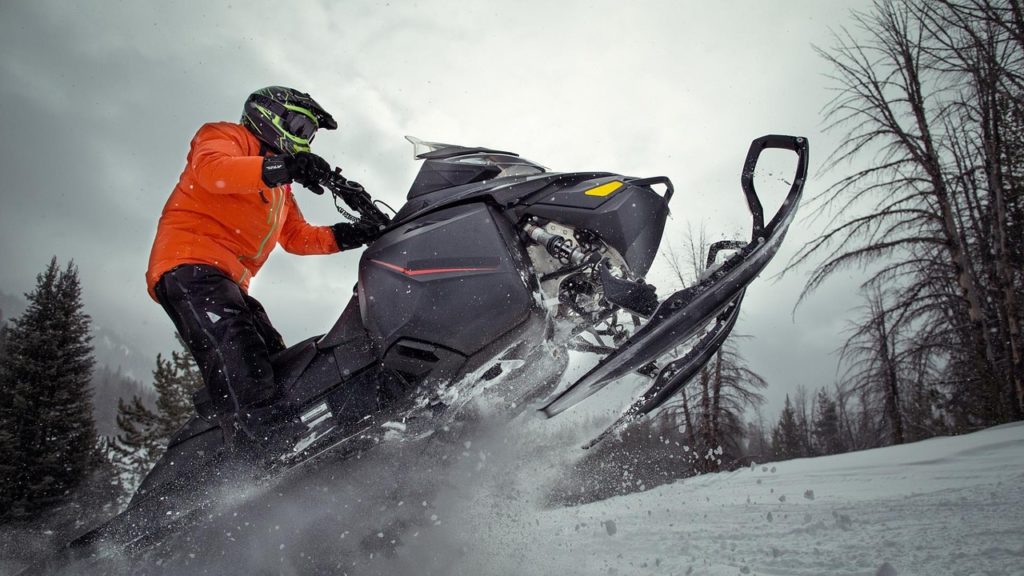 If you have a hard time waiting for the snow to fly and bring snowmobile weather, here's some good news. There's no need to wait; the best time to plan your winter fun is during the summer. Warmer weather means you can try out new tech gear and make upgrades to your vehicle without freezing your fingers and toes.
Getting your snowmobile ready to go is easier when you can order tech toys, parts and winter gear from the same place you get the best aftermarket motorcycle parts. Do your shopping early so you can hit the trails with the first snowfall and enjoy every minute that the white stuff is on the ground. Here's an overview of the best snowmobiling gear for making your winter a blast.
Snow and Casual Wear
Sunglasses are a must to cut the glare of the sun on snow, and can also offer anti-fog capabilities that give you better vision. Along with a variety of goggles and sunglasses for winter sledding, additional snow wear options include the following items:
Hats and beanies

Sweatshirts

Snow pants and bibs

Jackets

Gloves

Face Masks
Everyone can use extra pockets, and you can find them in some bibs that feature both chest and hip pockets. Be sure to check out insulated gloves as well to protect your hands and fingers from the wind and cold.
Boots and Socks
For extended snowmobile trips, insulated boots and socks will keep your toes toasty. Boots offer lightweight and breathable insulation that promotes air circulation to prevent sweating, while waterproof linings and exteriors protect against wetness from melting snow. Supportive foam cushioning and rubberized spines and heels mean your feet won't get tired. Grab a pair of Gore-Tex socks for dry feet in all seasons; even if your boots aren't waterproof, these socks are, and they can do the job.
Tech Toys
Record your snowmobile trip with cameras that capture the action from a bar mount or helmet strap your helmet. Along with rugged cameras and waterproof cases, you can select GPS navigators to guide you on your journey. Plus, browse Bluetooth communications that let you speak with everyone in your riding group at the same time. Or try a combination camera/music/communicator that lets you seamlessly switch between options while leaving your hands free to steer. When you shop for the best OEM parts for Suzuki SV650 or another vehicle, get your tech toys too. Then you'll have time to test them before snowmobile season.
Luggage and Packs
Whether you're planning a short trip or an extended one with overnight stops, there are plenty of luggage options for your excursion. Backpacks, duffel bags and wheeled luggage are all available in varying sizes to fit your needs. Make the most of small spaces with saddlebags, handlebar bags and even windshield bags made to carry your essentials.
Bookmark This Page
Prepare for winter sports during the summer to ensure you don't miss a day of fun. Bookmark this page for reference to must-have gear and electronics, which you can find when you shop for the best aftermarket motorcycle parts online.