Looking for the best Greek islands to visit this summer in order to tick off a big item on your bucket list? This post will help you pick the best one, as each of islands listed below have qualities that make them uniquely suited to different sorts of travelers.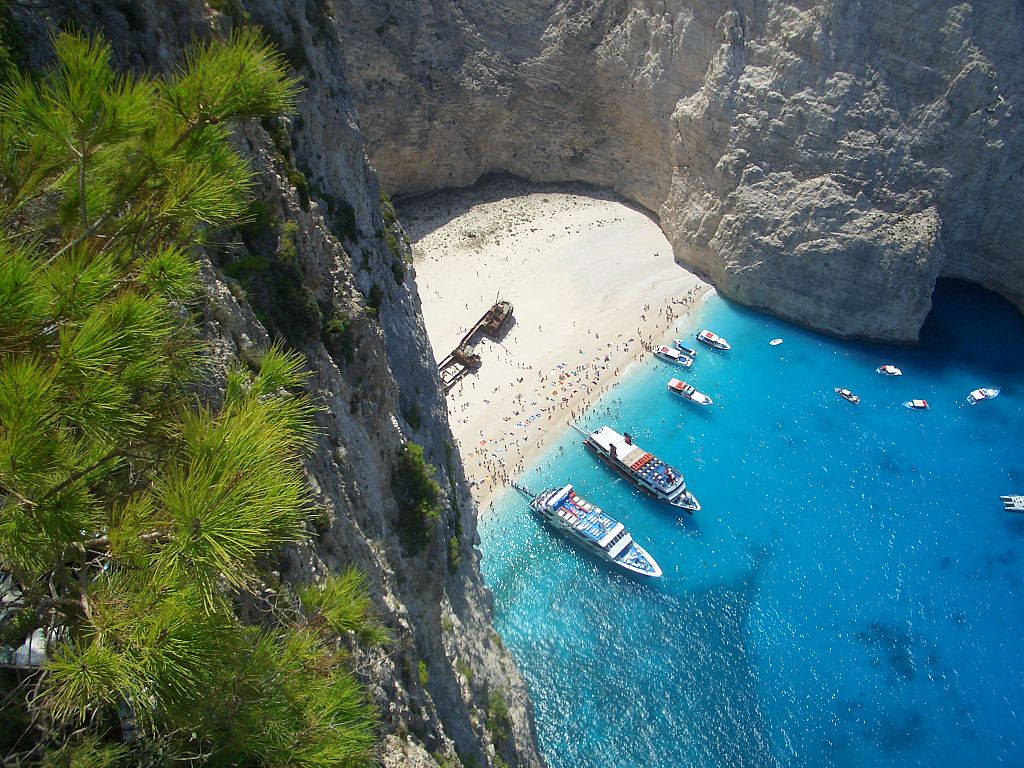 1) Zakynthos
Also known as Zante (its less complicated Italian name), Zakynthos is a slice of Greek beach paradise that sun worshippers can't afford to miss. From its long sandy beaches suitable for those looking for space to stretch out, to the postcard perfect Shipwreck Beach (be sure to view it from above before accessing it by boat), Zante does this form of summer recreation very well.
If you want to help save the planet, a popular turtle conservation group actively recruit visitors to help with the good works that they do on a daily basis, so be sure to inquire about this when you arrive.
2) Santorini
Consisting of the remnants of what used to be a much bigger island more than 3,500 years ago, Santorini is a crescent shaped piece of land in the midst of the Aegean that is the end result of a massive volcanic eruption in the ancient past.
While this will be of great interest to those that are into geology, the remainder of tourists coming here will be fascinated by the whitewashed buildings of the core settlements of Oia and Fira, as well as the stunning beaches that sit amidst the most unique scenery in all of the Greek islands.
3) Mykonos
If you are looking for a destination that is full of life at all hours of the day and night, Mykonos will fit this mold very well. Boasting nightlife that rages until the sun rises above the eastern horizon, those seeking to party hard will very much like it here.
Those that prefer the same sex will find this destination quite friendly, as Mykonos Town has a sizable nightlife scene that will provide these individuals with the variety they desire. As far as the sights are concerned, be sure to see the iconic windmills, as they are the subject of countless postcards, as your family back home will point out.
4) Corfu
Those looking for a well-rounded spot with elements of all of the above isles won't go wrong by choosing Corfu as their destination in the Greek Islands.
With a history of welcoming visitors for 130 years, the hospitality industry knows how to take care of their guests, making it a good bet for the first time traveler to Greece.
With many attractive beaches that are among the best in Europe, treks, and amazing boat trips around its coast, your days here will be filled with excitement from the second you set foot on its soil.